3.07.2014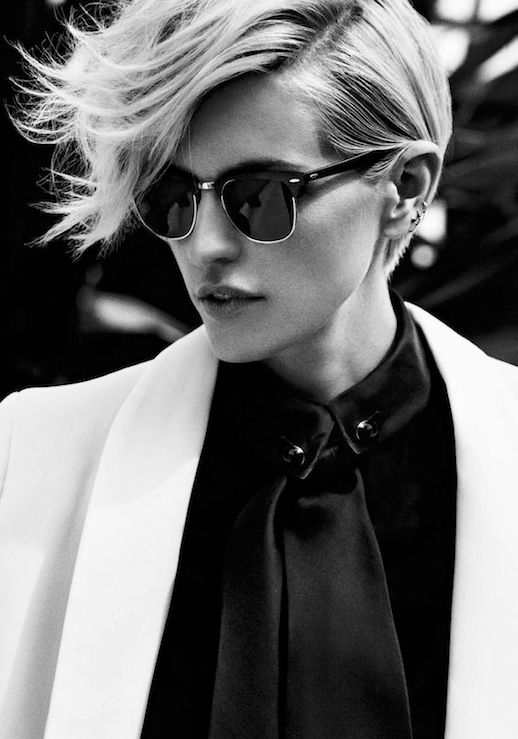 Photos via:
Frankie Batista for Marie Claire Mexico
That hair. Those piercings. So down with this masculine-inspired look.
Get the look...
Posted by

Le Fashion
15 comments

Labels: BLAZER, BUTTON DOWN SHIRT, CLASSIC, EARRINGS, EDITORIALS, FOR EVERY SEASON, HAIR, JACKET/COAT, MASCULINE, MINIMAL, RAY-BAN, SHORT HAIR, SUNGLASSES
3.06.2014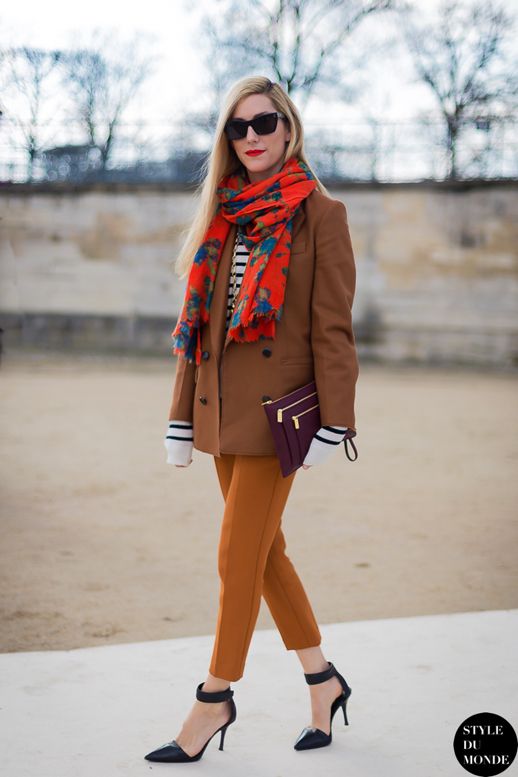 Photos via:
ELLE
|
Style Du Monde
Loving Joanna Hillman in this mix of floral print, stripes and retro browns during Paris Fashion Week. I have always admired her signature red lipstick- Anyone know the brand and color? Kind of looks like
Nars lipstick in Heat Wave
.
Get the look...
Posted by

Le Fashion
23 comments

Labels: BEAUTY, BLAZER, CLUTCH, EDITOR STYLE, FALL/WINTER INSPIRATION, FASHION WEEK, FLORAL, HEELS, JACKET/COAT, JOANNA HILLMAN, LIPS, PANTS, PRINTS, SCARF, STREET STYLE, STRIPES, SWEATER
3.05.2014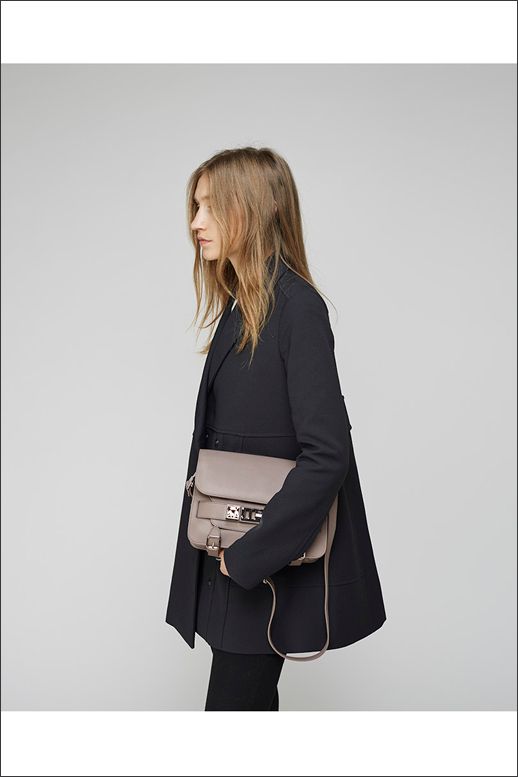 Photo via:
La Garçonne
Clean, classic and effortless. This has me officially craving a sleek black swing coat and this gorgeous taupe
Proenza Schouler PS11 bag
.
Get the look...
Posted by

Le Fashion
19 comments